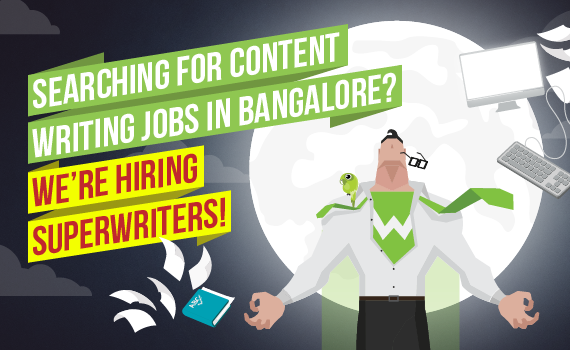 If your heart skips a beat every time you learn a new word,  and you share a passion to write content for the web – welcome home!
A Day In The Life Of A Superwriter
Understanding and making client guidelines your bible.
Tailoring kickass content to suit client specifications.
Bringing style and structure to the table – consistently.
Exploring territories like technical content, blog posts, product descriptions, category pages and other marketing collateral, fearlessly.
Proofreading different styles of writing to present crisp and spotless content.
A Little About Us
We give rise to words at the speed of light.
We hate fluff. Everytime we type, we mean it.
We are the startup people. We are constantly growing – fast.
As long as you can write, we don't care about what you wear to work.
We work on chai, coffee, and egg bonda.
Want to know more? Drop in and we could chit chat over the aforementioned delicacies.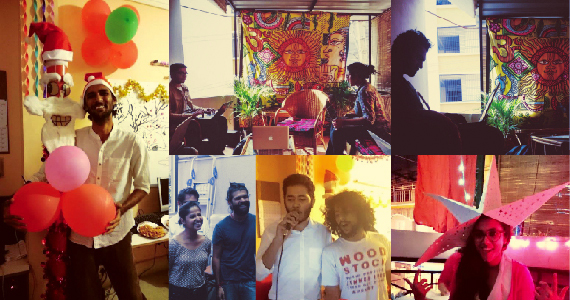 A Little About What We Seek
Laser sharp eye for detail
Juggling skills to handle clients that are as different as coffee and ink
Command over the English language
Superhuman proofreading and paraphrasing skills
Inquisitive mind that's always open to learning
Drive to learn the art of content writing
Startup love!
Brownie points if you've written content before. If you haven't, we love your adventurous attitude.
What's In It For You?

With the diverse set of clients that we work with, you are constantly learning about new and cool things.


As writers, we are always quirky in what we do and fun is an important part of our work process.

We value your space and with us, you get exactly what you need. The environment we have built here will have you stay lost in your words (LOL JK bring your own headphones).


While writing online, your words are going to strongly echo all through the world wide web.

Average CTC: 1.8 – 2.5 lakhs per annum
All In?
We are on the lookout for both fresh graduates and experienced writers to join the ranks of our superwriters. If you have what it takes, apply below.
[easy_contact_forms fid=1]
Not able to apply through the form? You can always fly your mails to jobs@wordplaycontent.com
Check out our Facebook page or our writing blog for some giggles and gyaan!