Job Opening: We're looking for full-time Fact Checking Specialists to join us at Bangalore, India!
The reliability of information online becomes more and more vital as the world moves all it's sources and references online. Fact checkers at Wordplay Content ensure that all our content meets publishing standards.  We are constantly on the lookout for people to join our editorial team and fill our fact checking job openings. Skills we're looking for include:
Strong and efficient internet researching, paraphrasing skills
Excellent English (spoken and written)
Attention to detail and the ability to multi-task
Background of internet publishing / content writing /basic SEO (preferred but not required, will be trained)
Must be keen on working in a startup environment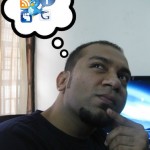 Fact Checking Specialist – Job Description:
Develop fact checking standards and processes
Understand client guidelines for projects across various domains such as Entertainment, Travel, Health, Technology, E-Commerce, Real Estate etc (domain knowledge not required)
Check the articles delivered by the writers and ensure adherence to the project brief (guidelines)
Verify the accuracy of facts, quotations, assertions, and references (sources) across all articles
Gauge the researching capabilities of the writing team and coordinate with writers to improve their work
Provide timely feedback to the writers and track their consistency
Facilitate the hire of new fact checking personnel
Mentor, train, and deploy new fact checking hires that we make over time
Tools: MS Word, Google Apps (Gmail, Google Docs etc)
Qualification: Journalism / Literature background (preferred but not required)
Join Date: Immediate
Apply Now – send an email to factspecialist@wordplaycontent.com with your resume, samples of written work and a brief description of yourself with the subject: Fact Checking Jobs
What next? Drop by our Facebook page or check out our writing blog!