Looking for full time operations executive jobs? We're hiring freshers to manage our growing team of freelance writers!
Are you slick with operations? Organized in all your activities? We're looking for young and talented operations executives to work with us immediately!
About The Role
Attention freshers! This job role will open you up to the world of organization, operations, human resources, people and project management. You will be groomed to manage our fast growing community of over 75 freelance writers and ensure that customer projects are on track.
Skills We Are Looking For
Good English (spoken and written)

An Eye for Detail and good memory

Working knowledge of MS Excel / Google Suite and Google Spreadsheets

Ability to work with tight deadlines and motivate our community of writers to write more or improve their skills based on editor feedback

Must be able to work independently as well in a team

Should be able to handle and maintain large number of documents

Must be keen on working in a startup environment

Ability to multitask, remain calm and complete work under high pressure situations and tight deadlines

Facilitate the growth and expansion of the writing community by participating in related HR activities
What The Role Involves
Community Growth – Create, engage and groom a community of writers across the country

Community Management – Manage and execute client writing projects 

through our writing community

Ensure timely and active participation by community- Allocate and  

receive work from freelance writers in time

Ensure timely collation of projects for editors and client delivery 

Ensure that all project documents are updated daily and are up to date

Managing financial payment trackers for freelance writers

Manage a community of freelance writers
Tools: MS Word, Google Apps (Gmail, Google Docs etc)
Qualification: Any undergraduate course (preferably B.Com, BBA)
Location: You'll work out of our office in Hennur, Bangalore
Average CTC: 2.04 lakhs per annum
Apply Now: Mail a copy of your updated resume to communitymanagers@wordplaycontent.com
Subject Line: Application For Community Manager Position
(Please ensure that you clearly mention the subject line. Mails without a proper subject line might not be gathered and processed by our recruiting team!)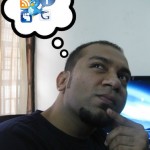 Join Date: Immediate
Apply Now – send an email to communitymanagers@wordplaycontent.com with your resume and a brief description of yourself
What next? Our talent acquisition team will get back to you post reviewing your resume if you are selected, do include phone number and contact details