We've seen a lot of traction in e-commerce here in India of late, so we thought it would be a good idea to kick off a series of articles on online marketing and SEO for e-commerce with a focus on content writing, and how to work with content on your e-commerce store.
Most e-commerce stores are faced with the daunting task of writing unique product descriptions for all the products stocked on their site.
While some businesses take the effort to add original descriptive content on every product page of their online store, others forgo descriptions entirely. Their pages have generic content that's displayed site-wide and there's hardly any information online to help the user understand the purchase they're making.
Then there are those who take the seemingly ingenious path of displaying descriptions copied straight from manufacturers' websites. What should you be doing?
We think you should be writing unique product descriptions for every product on your website. The biggest e-commerce players in the world think so too. And in this article, we're going to explain why.
As an online vendor, your primary goal must be to make your product user's life easier. You already do that by providing great products and deals. You ensure your users aren't 'stuck' at any point for any reason, because sales are likelier to happen that way. A seamless shopping sequence plays a large role in converting more customers, and most e-commerce marketers know this.
What does a unique product description do for your user?
Imagine a user visits your online store and comes across a pair of running shoes from the Nike LunarGlide +3 Men's collection. Regardless of his level of expertise, he's going to have a lot of questions:
– Which material are they made of? Any special properties?
– Will they keep my feet dry and comfortable?
– What kind of pronation do they suit?
– Are they easy to wear and take off?
– Is the insole removable?
Now, who answers all these questions for your user on your website?
Wait for it …
Drum roll…
…
..
.
The product description!
The main objective of a product description is to save the user from thought fatigue, and help him make an informed choice in the least possible time.
A good product description acts like a supermarket salesman. It knows and understands the user's shopping patterns, anticipates his questions, and furnishes relevant information immediately.
When a user is looking at a product, he wants to know all about its features. But more importantly, he wants to know how it can help him.
Has the product been inspired by something or someone? Does it come with a unique theme or an intriguing story? So much the better.
It all adds up to raise the user's curiosity and desire for the product. With that uniquely written description, your job of promoting the product is done. The decision is now up to the buyer.
Every product on your e-commerce store needs a unique product description, just like this one:
"The latest LunarGlide shoes from Nike, ideal for daily runners, are designed for stability and support. They feature dynamic and lightweight Flywire threads on the upper, coupled with LunarLite cushioning, for an ultra-springy jog that's free of excessive pronation.
Features
Adjustable Flywire threads prevent slippage by cocooning the midfoot and arch, and they can be tightened through the laces for better support.
The midsole provides Dynamic Support, which allows the shoe to adapt to your stride for maximum support and comfort.
A flexible floating heel-support clip ensures healthy levels of pronation by acting like a sling. It tightens up around your foot when you make an attempt to lock down the heel.
The foam core and inner sleeve are designed for cushioned comfort and easy wear.
The upper is covered by mesh to ensure breathability and the deep flex grooves add flexibility.
The shoes are Nike+ ready, so they can be used with the Nike+ Sensor to monitor the distance run, time elapsed, and calories burnt.

"
A detailed product description gently nudges the buyer in the right direction, and helps him get a sense of what that product is all about.
What does a unique product description do for your online store?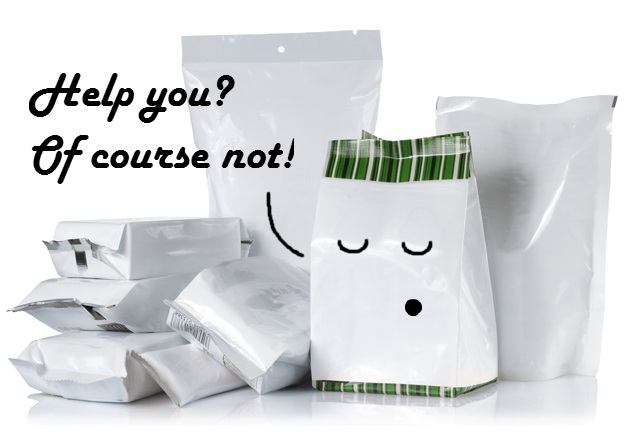 "Help you? Of course not!"
Can you imagine saying that to a potential buyer? Certainly not!
With an e-commerce store stripped naked of any product related content, that's exactly what you're doing. By failing to provide even the most basic information about the product, you're driving the user away in search of other stores that take the time, effort and patience to deliver that made-in-heaven experience. Browsing through a bunch of products with nothing to read about and no information to absorb can be overwhelming in itself. You have to try it out to believe how bad the experience can be.
But when you put in extra effort to create compelling and meaningful descriptions for each product in your store, there are a string of advantages in front of you.

Gain buyer love: The user appreciates you for being mindful of his needs, saving his time, and enriching his shopping experience. Product descriptions can really help the casual buyer make up his mind.
Hike up sales: The user is convinced that you're an expert on the products available on your online store. He'll be willing to rely on your expertise to help him shop right, and will be more inclined to shop at your store as he's more likely to trust your authority.
Project your helpfulness and reliability: The user recognizes your attempt to guide him toward the right choice. He also understands that he can count on you to provide the right information about each product.
Up your brand value: You're giving the user multiple reasons to stay on your online store, learn more about your products, buy them, and even come back for seconds. You can also establish and create a resounding brand with it's unique tone throughout your site.
Say you're the top e-tailer of tennis shoes. The way the product descriptions on your site are written can reflect your authority over the subject of tennis shoes and tennis equipment.
Now, who doesn't want to buy from the expert shoe maker?
Now that you see how important original and well-written product descriptions are for every product on your store, we know you have related questions:
How much effort will it take to write unique descriptions for each product on your website?
How will it affect your business budget?
Will all that effort be worth the results? More sales?
We hear you, and we'll address all those questions in the next part of this series. We also have more posts coming up to discuss other important aspects of content and how you can drive more traffic, sales, and conversions on your e-commerce store with content. Keep watching this space for more!
---
Wordplay Content is a full-service content writing agency that works with some of the biggest brands in India. Learn more about our product description writing services or contact us .